The last iteration of this list sure contained a wealth of wondrous restaurants, each one offering a sumptuous taste of their own cuisine in what was often a spellbinding environment. How can they be beaten? Equally as valid a query; how can we best that previous opening GIF?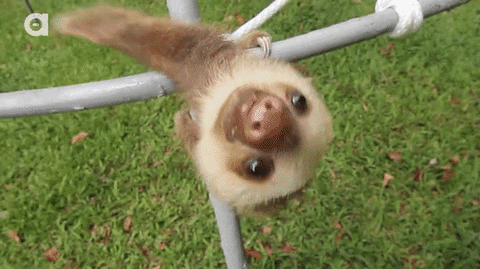 Well, that's about as solid an attempt as we can muster; we're not sure that corgi mermaid will ever truly leave the shores of our hearts. But we digress, there's more irresistible eateries to consider!
During the last list we took a look at the first 10 out of the top 20 restaurants, each of which were impressive in their own rights, so this post will naturally point the spot light on the other 10!
These are some of the finest venues tastecard has to offer, considered so by you, our members. So trust your fellow tastecomrades, rally some dining companions and prepare for an indulgent affair the likes of which your taste buds have never experienced before!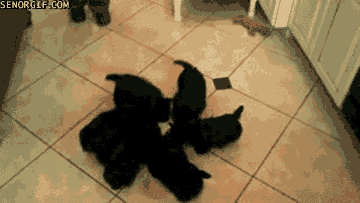 (Not like this, though this would be a fantastic dining experience.)
London, Waterloo
J'adore French cuisine and so should you, especially when it's served in such a relaxing environment and with such an eclectic and abundant ensemble of delicious dishes to choose from at Auberge.
Hull, St. Stephens Shopping Centre
Perfect for those casual occasions that need some truly hearty fare, the mouth-watering medley of American style eats at NYC Bar & Grill are sure to sate any appetite.
Stirlingshire, Falkirk

Live entertainment and a chilled out scene awash with bar bites and scrumptious meals, Behind The Wall should be the first spot locals and visitors to Falkirk visit when they need an excellent evening.
London, Covent Garden

African dining at its finest, an authentic environment awash with sumptuous and tantalising Moroccan dishes await diners at Souk Medina.
London, West Hendon

Enthralling for all the senses, Funky Brownz serves not only as an excellent bar and a fantastic Indian restaurant but features a relaxing shisha bar too.
Harrogate, Otley Road

Equally able to cater to casual and celebratory occasions alike, this independent bar and kitchen makes for one of Harrogate's most taste bud tantalising spots.
London, Covent Garden
Simply resplendent, Tuttons offers a taste of the finer things in life yet still treats guests like hallowed members of the family.
London, Islington

An utterly enthralling spot that offers delightful Italian fare in a charming environment, Café La Divina home style vibe is only enriched by the superb service provided.
London, Coventry Street
They say life is like a box of chocolates; you never know what you're going to get. This is mostly true, except in the case of a meal at Bubba Gump Shrimp Co., as you know you'll always have an excellent dining experience with this American and Seafood based establishment.
Liverpool, Campbell Street

The nation's favourite tastecard restaurant, Amalia offers Liverpool locals a sumptuous taste of Italian cuisine, complete with exemplary hospitality, enchanting surroundings and an ambience tailor made for making any occasion as feast for all the senses.
And that's the list, casting a light on where the savvy tastecard members across the country find nothing but good food and good times. Now you know of these stellar spots, why not see what the fuss is about?
Have you visited any of these restaurants? How was your meal? Be sure to let us know in the comments section below or via Facebook or Twitter! And to see what other bizarrely brilliant content we've got check out the rest of the tasteblog! 
Missed Part 1 of this list? We've got you covered.
Thanks for reading!
Share this Post
Tweet
Get the RSS Feed