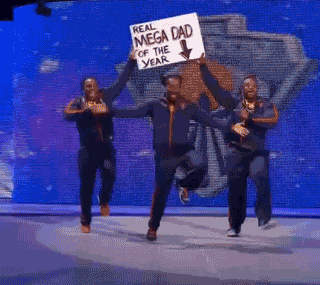 Honour thy father and thy mother is the fifth, and perhaps most important of the 10 holy commandments written in the Hebrew bible. I say this because, regardless of religious orientation, their belief in what is right and wrong, and ultimately the way their parents act towards them growing up, there is always that part of a person that will feel obliged to do anything that their parents ask of them. It is for this reason that I am writing this piece and with Mothering Sunday having been and gone with mums being spoilt across the country it seems only fair to turn one's attention to the other parent, particularly with Father's Day just around the corner!
Acknowledged in numerous countries the world over, albeit at different times of the year, Father's Day is celebrated in many different fashions. In Thailand, for instance, Father's Day is observed on the birthday of King Bhumibol Adulyadej, who is considered to be the father of the nation, which they celebrate by wearing yellow and presenting their fathers with bright canna flowers, whereas in Mexico fathers participate in a city-wide race called the Carrera Dia del Padre 21K Bosque de Tlalpan. Perhaps my favourite of the festivities that I've researched, and one that I will attempt to convince my wife to get on board with if and when we are lucky enough to have children, is experienced in Germany, where dads go on all-male activities, such as hiking, biking and, the only real point that matters to me, drinking, while the wives stay at home and look after the children.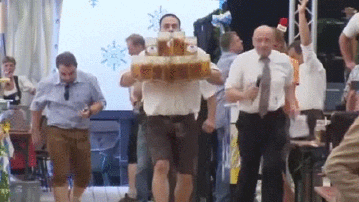 Here in Britain, the custom of Father's Day is far simpler, we generally take some time out of the given Sunday, which this year happens to be on the 18th June, to visit our dads, often with a gift in tow, a gift that usually comes in the form of beer, spirits, ties or socks – it's easy, you know he'll like it, and more importantly it is affordable. Another popular way that we show are love to the man that has been in our lives for the longest is by taking him out for a meal, and as tastecard members, you'll be able to enjoy a delightful meal at many restaurants with some fantastic discounts this Father's Day, a list that includes the popular Italian chain PizzaExpress, where members can enjoy any of the delicious dishes found on their a la carte menu of 433 restaurants nationwide at a superb rate of 2 for 1.
In addition, tastecard can provide members with a wealth of offers separate to that of dining through the tastecard+ platform, and below I have detailed six of such offers that promise to meet the needs of different tastes, preferences and budgets.
Virgin Experience Days Four Supercar Blast
One for the car-loving, thrill seeking and general good-time hunting dads, this offer is one that will certainly make his day. At a price of £125, 47% off the RRP, it is one of the better value offers on the list, and while it also happens to be one of the more expensive as an outright payment, you'll find the price to be well worth it when you see him speeding round the track, wondering whether that smile is because of the happiness that he will undoubtedly be feeling, or is being caused by the sheer force of the wind that is rushing past his face. They'll be able to drive their choice of supercar to sit in the passenger seat as they are taken on a high-speed drive around the course, and will receive a photograph to take home with them, making for a package that promises to be as exhilarating as it is memorable.
Fantastic Introductory Offers with grüum
Every man's alternative to the overpriced and underwhelming high street brands, grüum is a fantastic men's skincare brand that promises to supply a superb collection of grooming products at magnificent value. What better gift is there then for the image conscious dad than to sign them up to the grüum readership, for which you'll receive a free razor set or £10 off a personalised grüum kit, allowing him a physical Father's Day present to go with the numerous benefits afforded to them in the months to come.
Now I know what you're going to say. 'I thought you were going to give us options that are different from the norm?' Well, to this I would say that for some dads beer is always the best course, so why not go for a brand that is different to those found in the majority of supermarkets? Particularly when considering for £10 discount you'll receive as a tastecard+ member on craft beer box of their desired size or on any of the multitude of items available on their website.
A Campbells Prime Meat Deluxe Steak Meat Box
What dad doesn't like a good steak? Vegetarians aside, I'm not sure I know of a man that would turn his nose up at a good, succulent piece of beef. What better then is there for dads than one of the magnificent steak meat boxes supplied by Campbells Prime Meat? In which, there are nine different types of steak and 20 different items, obtainable at £29 – a massive 51% of the RRP! Though if the budget doesn't quite stretch that far, or your old man simply prefers a sausage to a steak, we are also able to offer up a scrumptious Sausage Meat Box for just £16!
Free G&T Chocolate and Bag with ILoveGin
Yes, another alcohol-themed offer, and one that has served me well in the past – having signed my wife's parents up to ILoveGin just last Christmas! The overall offering was identical, in that we, or should I say the Mrs, pays just £14 a month for them to receive enough gin to create three refreshing and exotic cocktails, though instead of the free G&T chocolate on show here, they received a lip balm to go along with the tote bag. I would say that this is definitely an upgrade, particularly when the target audience is a male, and makes for a fine gift for any gin-loving dad.
A Virgin Balloon Flights Package, plus Ale!
With many national flights on show, at prices that range between £119 and £337, this may be an offer that requires you to club together with any siblings you may have, with your mother, as well as a rich benefactor. OK, the need for the latter option may be going a bit far, but prone to exaggeration that I am it seemed a necessary route to go down. One thing that cannot be denied however, is that whichever package is chosen this will be a once-in-a-lifetime experience for your dad. Taking in sights and sounds that are unparalleled, he'll soar across the sky as the beauty of the British landscape is displayed beneath him, being treated to a Champagne toast upon landing and a certificate to take home with him, which is signed by the pilot and endorsed by Sir Richard Branson. What better way is there to remember the day? Not only that, but with a free case of Hobsons Craft ale thrown in too his need for ale will be more than catered for!
So I've mentioned six offers to have caught our eye over here at tastecard, but there are plenty of others to be found for those that find themselves not too keen on the ones stated. Jet-setting dads may find a couple of hours in a No1 Lounges airport lounge to be fabulous way to start a holiday, whereas one of our Travelzoo hotel stays could make for the perfect destination for a break within these shores. For those that love the great outdoors, a Forest Escape could be just the ticket, while relaxation is the name of the game when it comes to a pick and mix pamper day for two, and in our Diggerland, Drayton Manor and Go Air offerings, there are a number of destinations in which he can spend some quality time with family, and act like a big kid in the process!
None of these grab your attention? Well we have many more hotel, fine dining, theatre, cinema and days out offers on show that you'll surely be able to find something to suit the occasion. Why not let us know which one you go for, or any besides that you may prefer, on Facebook or Twitter?
By Calum Dewsbury
Thanks for reading!
Share this Post
Tweet
Get the RSS Feed